Cassara Realty Group​ Welcomes New Agent
Dan Ormond joins growing real estate team
Rochester, NY​ --​ ​Cassara Realty Group, Inc. is pleased to welcome Dan Ormond, Licensed Real Estate Agent / REALTOR ®, to their growing team.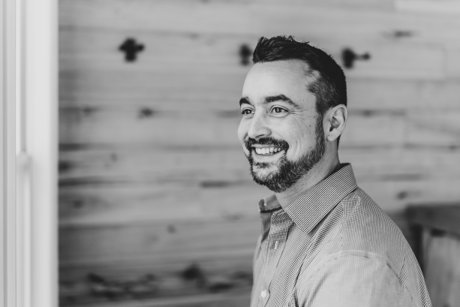 For most of his career, Dan has worked as a leader for Young Life -- a faith-based organization comprised of a "​group of caring adults who go where kids are, win the right to be heard and share the Gospel of Jesus Christ with them​." His focus has always been on building relationships, and that is the foundation for the way Cassara Realty Group approaches real estate; it's about people, not transactions.
Most recently, Dan has worked in sales while flipping houses as a side job. "​I love serving. I love helping people--that's just who I am," ​Dan explains. ​"So in my work on the houses I've helped turn from abandoned and/or dilapidated to fresh, clean and new, I've realized that I enjoy the entire process from start to finish. And that includes the buying and selling of each home as much as it does the hard work inbetween."
Dan and Cassara Realty Group leader, Joe Cassara, have worked hand-in-hand on a number of "flips" over the years. With Dan joining the CRG team, this is an exciting extension of their work together.
"Dan has been a great friend for many years and working alongside him, I have learned what an incredibly talented and giving guy he really is," ​said Joe. "​I couldn't be more honored to have him join this team."
"​The creativity and integrity in which Joe handles people and business is what makes me most excited to be a part of Cassara Realty Group,"​ Dan continued. "​I also know I will have the help and support I need in order to do the best job possible for the people I work with."
Dan and his wife Stacy have been married for 20 years and live in Webster, NY with their five children: Isabelle, Emerson, Jackson, Reese and Ryder. A Buffalo native, avid pizza lover and Buffalo Bills fan, Dan is still holding on to the glory of the early 90's, which truly is a testament to his loyalty and perseverance.
Ready to ​Make Your Move? ​Send Dan a message at dan@cassararealty.com or give him a call at 585.305.6140.
Visit Dan's Agent Bio Page to Learn More and contact him today!